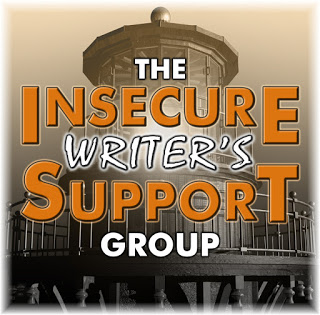 #IWSG–April Post has become #AtoZChallenge 'D' post
This month Alex J. Cavanaugh's  Insecure Writer's Support Group is teaming up with the A to Z Blogging Challenge. to join in the fun, go to the site and sign up!
Today's post is the letter D. Check out my post on how cancer becomes "Drug-Resistant."
April IWSG Day Question: 
Have you taken advantage of the annual A to Z Blogging Challenge in terms of marketing, networking, publicity for your book? What were the results?
This is the first year that I've participated in the A to Z Blogging Challenge. I did it for several reasons:
I wanted to challenge myself to write more. Currently, I spend several hours a day, writing, but this gave me a deadline that I needed to meet.
I'm publishing more blog posts. The more you post, the more exposure your blog will get, I've heard this time and again. So, this month, I'm going to see if that'st true. I usually post a weekly blog. Now, I'm posting daily.
I wanted to explore some new topics concerning cancer. I research every blog I post, so not only am I writing more, but I'm also learning more!
This will give greater exposure to cancer topics that sometimes fall through the cracks. My goal is to shed light on things many people don't think about or understand. The A to Z Challenge will give me an opportunity to do that.
I hope that new readers will find my blog and my books through the sharing that the A to Z Challenge encourages. I also love to read the posts other writers are writing. It enlarges our blogging world.
I hope you'll sign up to get notifications of my blog so you don't miss any of my A to Z posts. To check out other writers participating in the A to Z Blogging Challenge, go to their website.