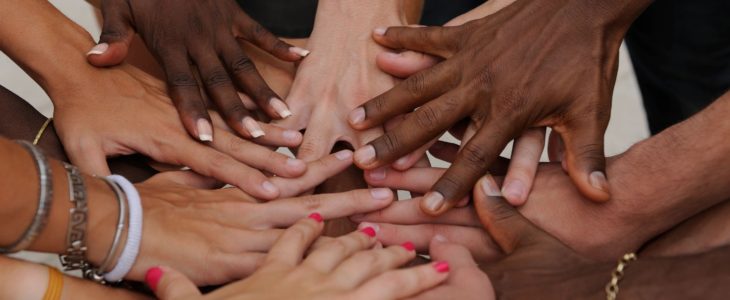 This is one of those weeks when I'm struggling to come up with an idea for a new blog post. So I looked through some questions I've been asked on Quora and found one that I haven't written about here. I was asked for ideas for putting on a benefit for a cancer patient to give them financial support.
The biggest key to success is support
We are blessed beyond all reason with wonderful people who have not only followed Dan's cancer journey but who have also come alongside us to support our family during this time. Their support has come in the form of meals, visits, prayers, and financial help. It's this last form of support that the Quora questioner asked me about, So, while the others are just as important, I will concentrate on holding a benefit for a cancer patient's financial support.
It sounds obvious, but when choosing a benefit, consider whether or not you can get people to participate. People are more likely to participate if they have a personal interest in your situation.
A Mix and Match Benefit
A benefit to raise financial support for a cancer patient can be very simple, or it can involve several components. A combination of the following can offer opportunities for friends and family to volunteer to help with the benefit, as well as a variety of ways to offer financial support. Consider any of the following ideas and how they can be integrated into your benefit.
Have a Meal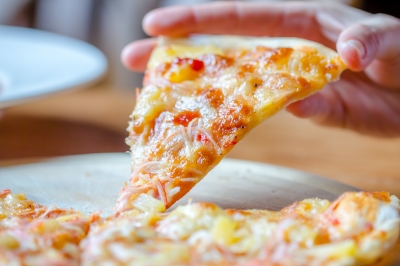 Spaghetti dinners are very popular, but you can do whatever fits your style. Other ideas are barbecues, subway sandwiches, pizza parties, etc. The possibilities are as endless as your palette. Of course, some meals are more expensive than others, potentially cutting into the bottom line.
We had a benefit picnic. We served kosher hot dogs, chips, and soda. Another idea for a picnic is to have a potluck. People love the variety of foods at a potluck. Family and friends can conttibute a dish or two.
Paying the Bill
Some people choose to have a "meal ticket." Lots of charitable organizations have benefit dinners that are done this way. It helps with planning how much food to have on hand.
A more casual approach is to ask for a donation. You can let people know a suggested donation if you like. We chose to let people eat as much as they wanted, and donate as they saw fit, using envelopes strategically located on all of the picnic tables. We wanted everyone to feel welcome, and to donate financial support as they felt comfortable. People were truly generous.
Entertainment
While entertainment isn't necessary, it can make a benefit really enjoyable. People also tend to stay longer if there is some form of entertainment. You probably have some very talented people in your circle of friends and family. You could do a combination of speakers, have musical or comedic talent. Always be aware of your audience. You don't want off colored jokes that will offend people.
My husband's son is an amazing musician. He and his band played the music for our benefit picnic. We invited everyone we knew to come. The music created an atmosphere that made people want to stick around and talk with each other. Someone even brought their puppies which were a big hit with everyone–especially the kids. The best part of this was that we got to visit with people, some of whom we hadn't seen in a long time. It wasn't only raising financial support, but encouraging us, as well.
Additional Things You Can Include
Raffles are great. You can ask local businesses if they would like to donate merchandise.
Our real estate company donated some beautiful gift baskets to raffle off. My nieces made cards that they sold. All of this contributed greatly to an account that my brother in law had for us.
Our nieces created hand-made cards that they sold. All of this contributed greatly to an account that my brother in law had for us.
My husband's siblings, as well as some friends, raised awareness and financial support for our family by participating in athletic activities. They biked, swam, and ran. They set up a Facebook page to keep people updated on their marathons, 5Ks etc. People could pledge money to a Pay Pal account. Speaking of which…
Bookkeeping
It's important to keep track of money that is donated, as well as expenses. A family member set up a special account, for the donated funds. He also set up a PayPal account so that people could donate online.
There are things like Go Fund Me that can solicit donations of financial support online for a fee (usually a percentage).
Check with your tax advisor if you have any questions at tax time.
What didn't work
We had a garage sale and asked that people contribute whatever they felt was appropriate. This wasn't successful. Because we were dealing with strangers, a lot of people were suspicious. You could see they thought we might be scamming them. We did get a lot of advice and recommendations for miracle cures that my husband should try.
A Garage Sale Twist that Could Work
One thing that could work is a multi family garage sale, or even better, garage sales in multiple locations. People donate the items that to sell. The proceeds offer financial support for the cancer patient and his or her family.
My Take Away on Raising Financial Support.
Whatever you, do, it will need to involve people you know, to be successful. They care. Strangers don't care and usually won't give a dime. Anything you can think of has the potential to work, as long as people care.
Your Turn
What are some ideas for fundraisers that you've seen? Share them in the comment section below!
I am an author, writer, and speaker and homeschooling mom of 3. Since my husband, Dan was diagnosed with stage IV lung cancer in 2012, I've focused my writing and speaking on helping cancer patients and their families advocate for themselves and live life to the fullest, in spite of their illness.
My goal is to help people face cancer with grace.
My book Facing Cancer as a Friend: How to Support Someone Who Has Cancer, is available on Amazon.com