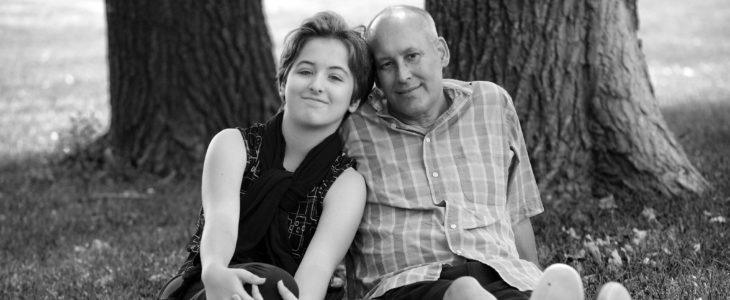 Everyone's personal comfort level when it comes to physical touch is different. I'm writing this from the perspective of someone who isn't big on physical affection (except when it's from my husband). That being said, I find great value in hugging. Rightly so. There is overwhelming evidence to support the value of physical touch. The value of physical touch is especially high when someone is facing a life-threatening illness, such as cancer.
Shying away from physical affection
Sometimes, people shy away from offering physical affection when someone is ill. Long ago, this was common because people feared "catching" illnesses like cancer. These days, most people don't fear catching a disease as much as hurting the friend or family member who is ill.
What if I squeeze her too hard and hurt her?
What if he doesn't want to be touched?
I might have a cold coming on and give it to her, so I'll keep my distance.
Other reasons we might avoid physical affection are born of a protective reflex.
When my husband was in the process of being diagnosed with stage IV lung cancer, I was very aware of an instinctual "distancing," on my part. I would want to hold him, and then when I did, I couldn't stop thinking about how much I would miss being able to hold him if he was gone. It sounds silly, but I've talked to other people who have loved ones with cancer. Many of them have experienced that same phenomenon. Thankfully, it doesn't last long. Awareness of the issue is usually enough to help you make a conscious decision to kick those insecurities to the curb.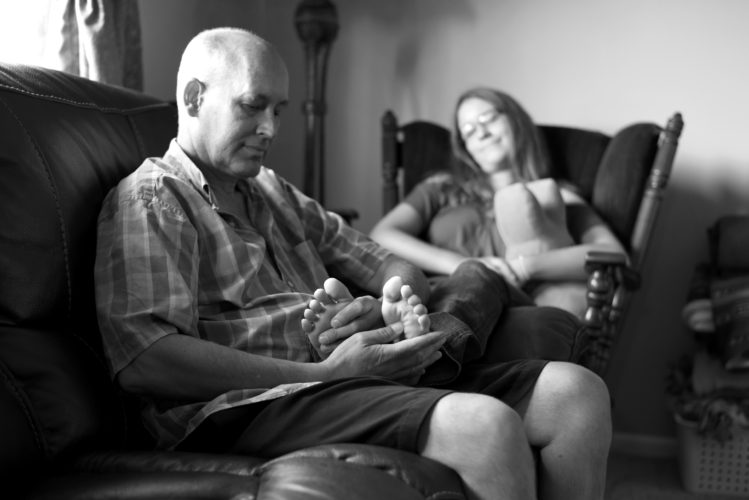 Our daughter, Summer, is someone who values physical affection. Her dad always rubs her feet when we watch TV as a family. She experienced this same "distancing" when she found out her dad had cancer. For three-months she avoided him. I spoke with her about this. She realized that she was taking away a gift from herself, and worked through the emotional mess she faced, having a parent with terminal cancer.
Physical affection is as much for the friend or family member as it is for the patient.
Whether the illness you or a loved one faces is terminal or not, it's a reminder that life is short and the time we have on earth is precious. Many times, I've hugged my husband and felt immediate reassurance for myself, even though that was not the goal.
Physical affection initiates a feeling of reconciliation between people who may have had a quarrel, or even a long-standing issue between them. If you haven't seen someone for a while and you're concerned about any sour feelings between you, a hug is the way to greet them. Cool feelings melt away and you will feel more secure in your relationship. This is especially important when someone is facing a life-threatening illness. This is no time to hold a grudge.
Physical affection healing for the patient
My husband says that when he was diagnosed with cancer, he noticed an increase in physical affection. He also felt more value in it than he did before he was diagnosed. This can come as a hug, but it comes in other forms, as well.
Forms of Physical Affection
When you're married, physical affection usually comes naturally. For friends or acquaintances, physical touch is a little less straight forward. Sometimes, it can seem awkward. Here's my advice for making this form of encouragement better for all involved:
When praying for someone, or talking with them, it can be assuring to hold their hand. You could also put a hand on their shoulder. For people who aren't comfortable with a full-on embrace, a side-shoulder hug is always nice, as well.
When praying for someone, or talking with them, it can be assuring to hold their hand. You could also put a hand on their shoulder. For people who aren't comfortable with a full-on embrace, a side-shoulder hug is always nice, as well.
One of my favorite examples of someone healed, emotionally through touch is in an episode of Call the Midwife. In order to avoid any spoilers, I will simply say that one character gives another a manicure. This simple act was so tender and loving, as well as unexpected. It had me crying for an hour.
Always make sure the person you are touching is okay with it—before you initiate contact. Usually, it's a person you know well enough to feel comfortable with. You can also usually tell if it's okay by a person's body language. When in doubt—ask. Don't worry about sounding silly. Just say, "Is it okay if I hold your hand?" or "Would you like a hug?" They will appreciate it.
Many reasons to hug
While I've focused on physical affection with a life-threatening illness. there are many benefits to touch such as hugs for all of us. A fellow blogger has written a fantastic post highlighting 20 of them, along with 10 tips for great hugs. Check out what she has to say to integrate more physical affection into your life.
I am an author, writer, and speaker and homeschooling mom of 3. Since my husband, Dan was diagnosed with stage IV lung cancer in 2012, I've focused my writing and speaking on helping cancer patients and their families advocate for themselves and live life to the fullest, in spite of their illness.
My goal is to help people face cancer with grace.
My book Facing Cancer as a Friend: How to Support Someone Who Has Cancer, is available on Amazon.com